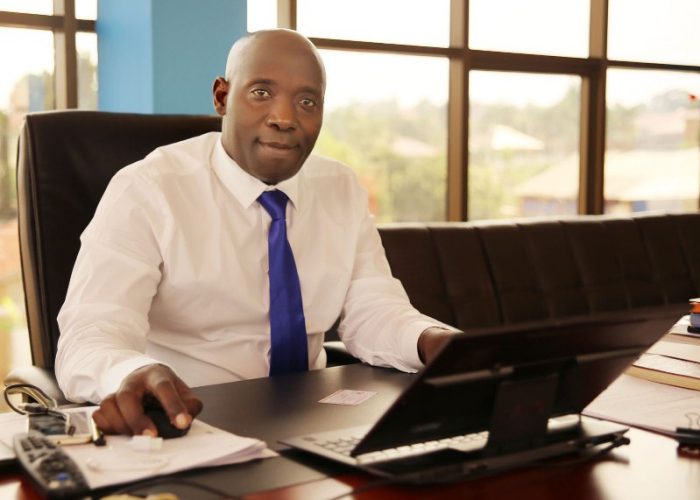 Francis Karuhanga Aryatuzoora
Founder, CEO – ARMPASS TECHNICAL SERVICES
In Memory of Francis A Karuhanga ~ Founder ATS
One of the greatest entrepreneurs of the 20th Century, Francis Aryatuzoora Karuhanga had a passion for the construction industry. After his graduate studies in Civil Engineering he could not resist the urge to build his career and in October 1997 Armpass Technical Services Limited a leading company in construction of Bridges and Road works was established.
Francis, 47, CEO of Armpass Technical Services Limited, passed away on Jan 8th, 2021 following a brief illness. Fellow contractors in the industry he loved, family and friends, employees of Armpass Technical Services Limited dearly miss him.
Francis was appreciative of the support of all players that enabled continued growth of the company. In his words "I am very appreciative of the support of our employees, clients and vendors over the 20 years and what we have been able to accomplish from our humble beginnings. In today's corporate environment it is not commonplace to find a locally owned domestic provider like Armpass Technical Services that has the capacity of a class A-1 National civil works provider. Our team takes great pride in treating our employees, clients and vendors as we would like to be treated."
Having worked as a construction contractor for over 20 Years, he built an impeccable reputation for quality and fairness, he could have easily turned his full attention to growing Armpass Technical Services. But in 2016 in a bid to further grow the industry. Francis accepted the position as President Uganda National Association of Building and Civil Engineering Contractors (UNABCEC) where he was a strong advocate for local content, skilling and development of the construction industry in Uganda.
What seemed to make Francis stand out was his uncanny ability to quickly understand the job from start to finish. This enabled the company to win more projects as quality and on time delivery were key factors for growth.
We hope to emulate his passion for construction and growth of the industry and further grow the business and fulfill his dream.