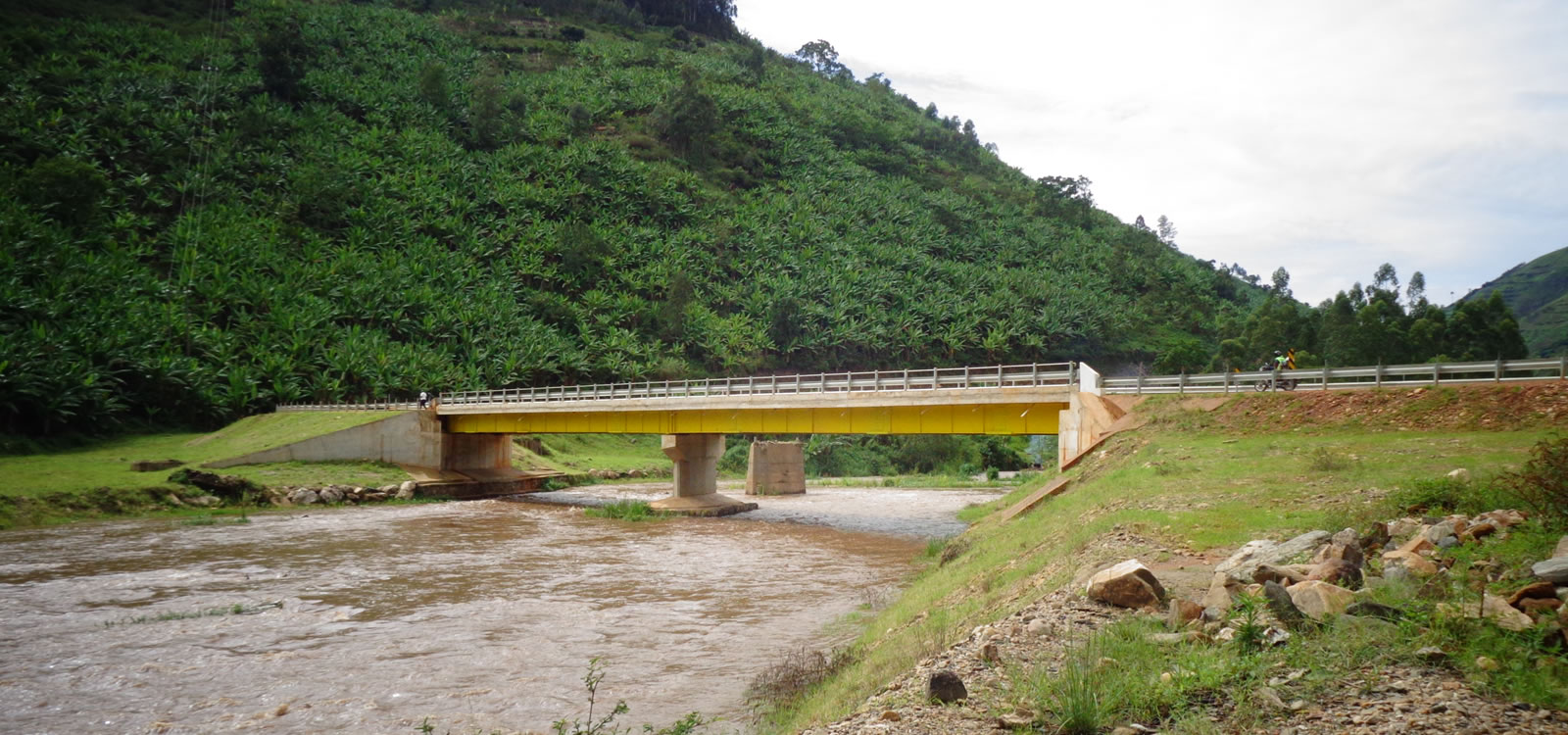 Bridge Construction in Uganda
We are a market leader in bridge construction in Uganda. Our expertise is in delivery of innovative and quality solutions for short-medium span bridges complete with engineered approach roads and road furniture. In the last decade, the Company has successfully completed several strategic projects in the Central, Western and North-Western parts of the country.
Our main Client is government through its statutory institutions; Ministry of Works and Transport (MoWT), and the Uganda National Roads Authority (UNRA). The projects executed have been to the satisfaction of the funders; Government of Uganda and its international partners like the Arab Bank for Economic Development in Africa (BADEA).
Our Contract management experience comprises both Employer designed projects, and Contractor designed projects (Design and Build) aligned to local (PPDA) and FIDIC forms of Contract. Our designs are motivated by value engineering to the minimum technical requirements set by our Clients. The team at Armpass has the collective competence to find and implement the optimum solution to every structural challenge.
1